Threescore and ten
Psalm 90:10 "The days of our years are threescore years and ten; and if by reason of strength they be fourscore years..."
Going by the verse above, I would most likely have another 27 years on this planet and if I keep myself healthy and strong, probably another 37 years. Hmm....not very long before I see my good Lord. Looking back, I have spend alot of time on earth and have done quite a fair bit and contributed quite a fair bit. Perhaps the remaining years I should just give thanks for the days of growing old and not dying young!
When you have reached thus far in life, birthday joys are...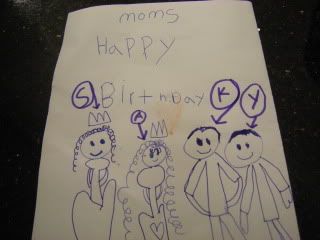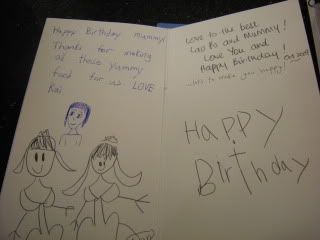 simple gifts like card from dh and drawings from your kids and...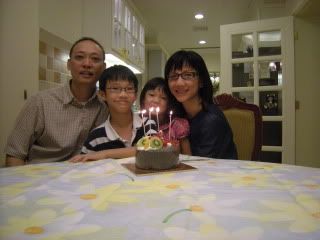 a family to share the moment with and...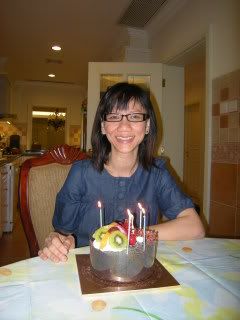 you are still strong and healthy to blow your birthday candles! Happy Birthday to ME!