Taiwan, our next favourite destination
Once a while it is good to get away from the maddening crowd of Shanghai to regain my sanity. The family went to Taiwan, our very first visit. Gosh, it wouldn't be our last. There are so much beauty in Taiwan. It was beyond our expectations.
It never crossed my mind that Taiwan is embraced by Mother nature. I have always thought that she is a big city, just like Shanghai. I was so wrong. In fact, Taiwan reminds me of Japan. People are polite and warm. Taking the escalator, the people all keep to their right. The left side is for people who need to rush. Even, Singapore lose out to them in this aspect...
Taiwan - where we stayed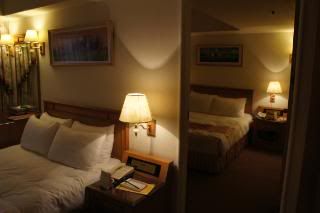 Not a reflection. If you look carefully. It is a two bedroom suite or what they call a family suite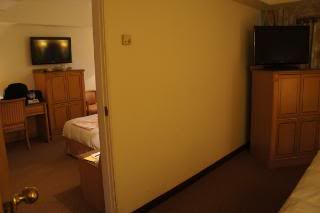 Not even an adjoining room. For S$213 per night with breakfast, it was value for money. It was the
Cosmo Hotel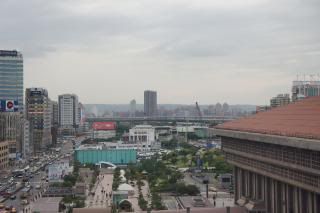 View from our hotel
I highly recommend this hotel. The Taipei main station is right at the door step, that makes travelling to any places very convenient.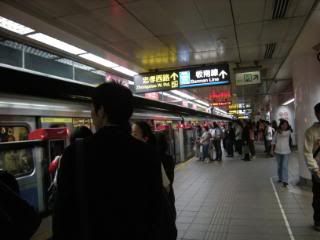 Inside the train station, clean and orderly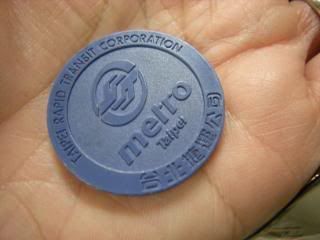 Believe it, their so-called, MRT card. Theirs is a little token
Taiwan - historical sight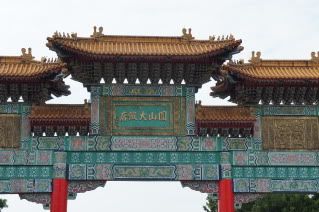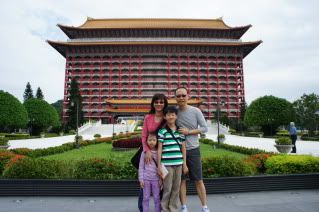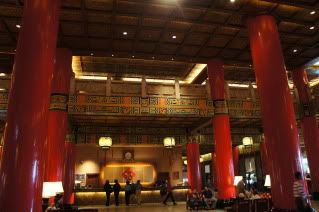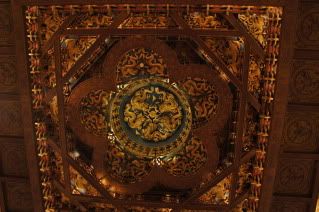 One of the oldest hotel in Taipei and was build by Chiang Kai-shek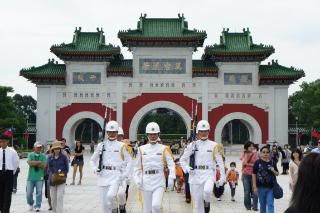 The Martyrs' Shrine (War Memorial)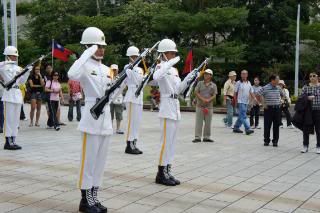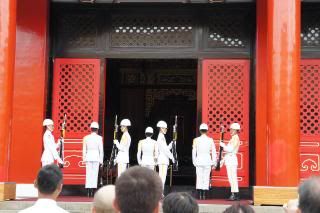 We were there just on time to watch the changing of guards ceremony. Highly impressive.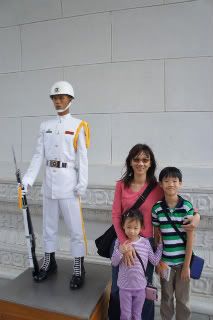 By the way, these are handsome looking dudes! That's why yours truly is in the picture and not dh. Bwahahaha...
Taiwan - nature
I love nature. Somehow, I find the greatest joy when I am surrounded by Mother nature. I am often amazed at the creativity of God. The reason why we chose to travel to Taiwan is because it is just less than two hours flight from Shanghai. Alright, some of you may be thinking that I have descended from some mountain, how can I not know that Taiwan is embraced by Mother nature. Ok, my Geography isn't my strongest subject, when I think of Taiwan, I think only of city life. Perhaps too much of the Chin Han, Lin Feng Qiao movies where the background was often just tall buildings.
When I was greeted by Mother nature, I wasn't complaining, I simply just soaked myself in her beauty...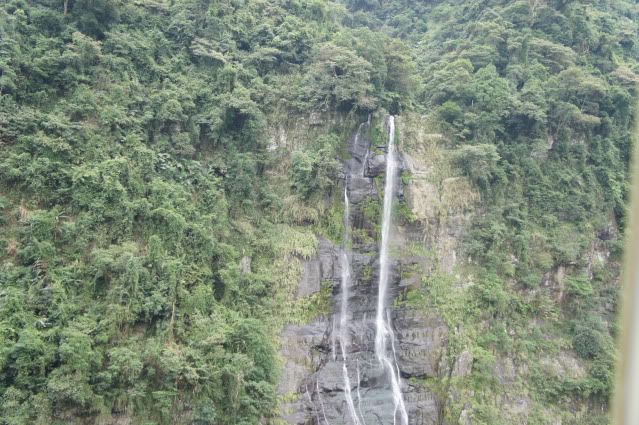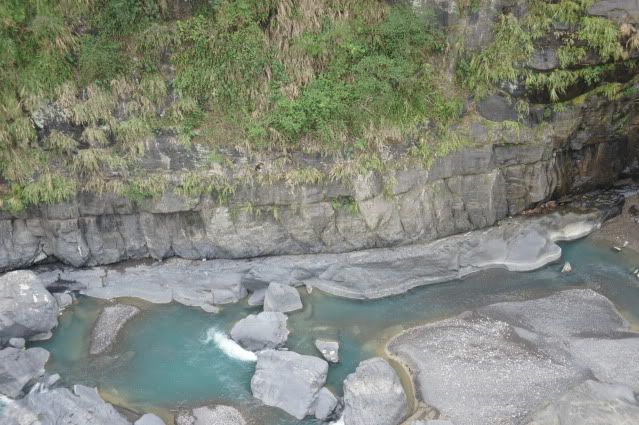 Wulai. Beautiful clean clear water. It has been quite a while since I saw one of these
On the way to see a still-active-but-sleeping volcano. The kids were excited!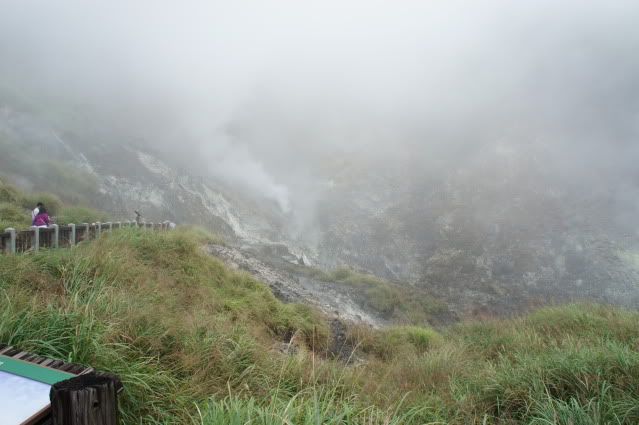 This is not fog or haze, it is the smoke from the volcano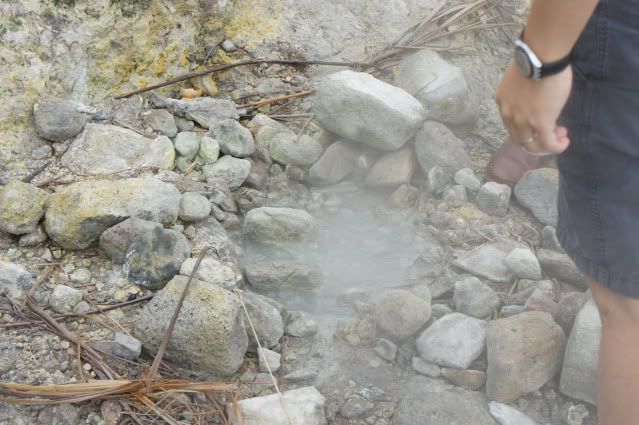 If you put an egg inside, it can get cooked. Notice the yellow substance, it is sulphur

Panoramic view of the mountains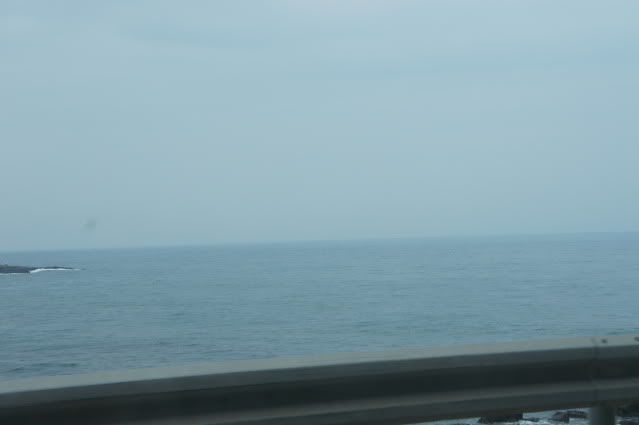 The unspoilt beach. For a moment, I thought I was in New Zealand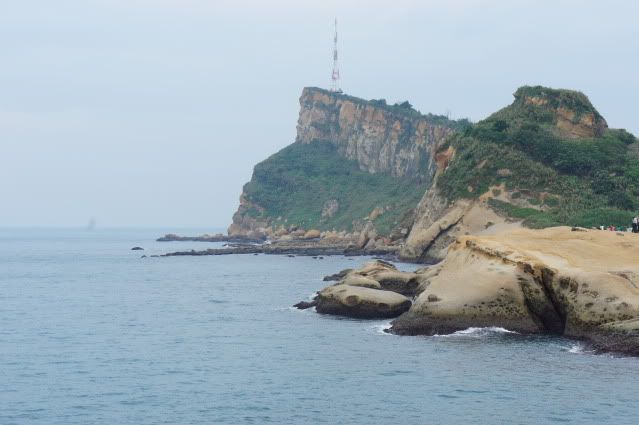 Looks like a side profile of a person, doesn't it?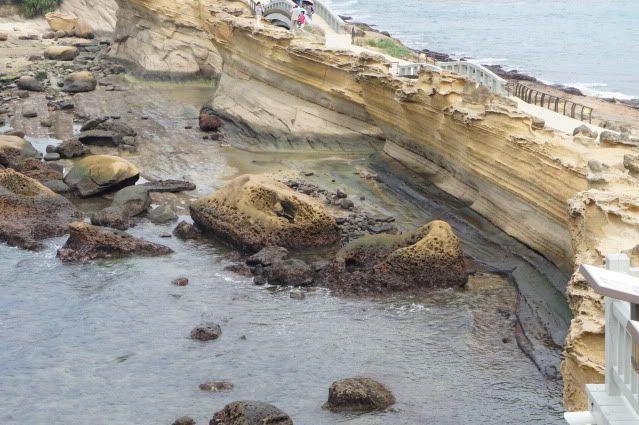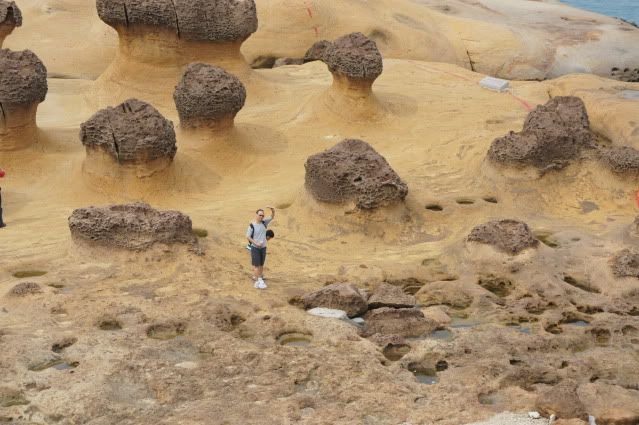 Yehliu park. That's dh and Kai among the "mushrooms". All are natural. They look like these because of the works of nature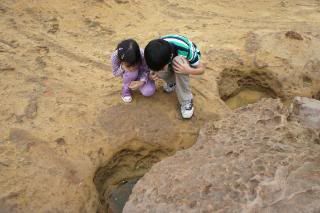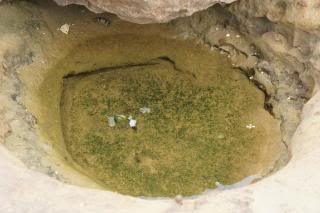 The children, always so inquisitive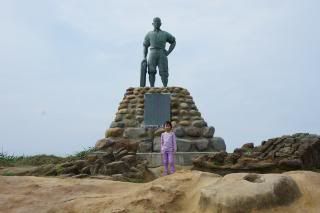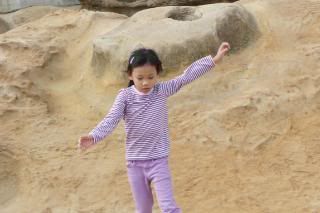 Ann, the little free spirit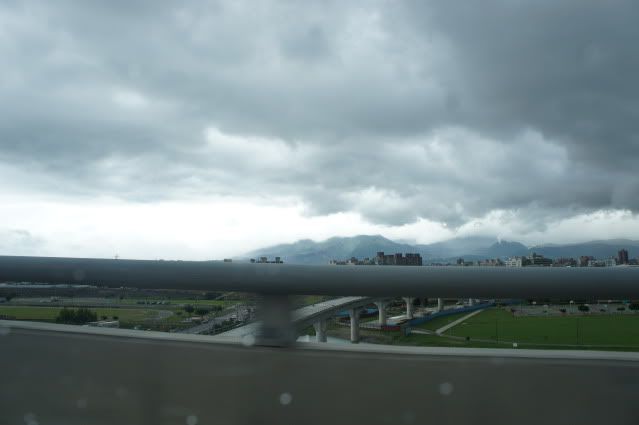 Must Mother nature always make way for modernisation? No, proven that they both can co-exist
Taiwan - night market
Visit to Taiwan is never complete without visiting their night market. The sight, the sound, the smell, the atmosphere of just being surrounded by people and things is simply out of this world!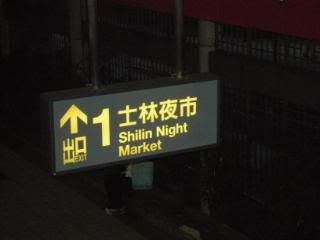 Famous Shilin Night Market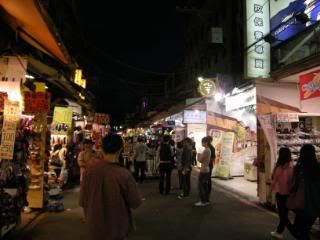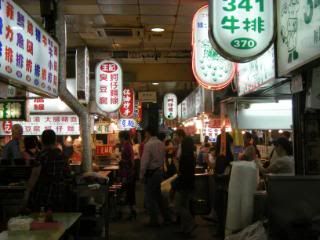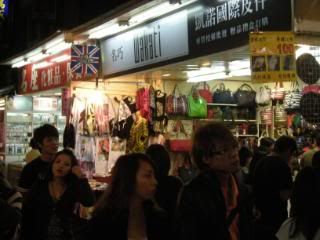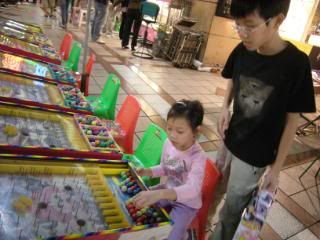 Well, if I were to post all the pictures of the night market, I think blogger will come after me!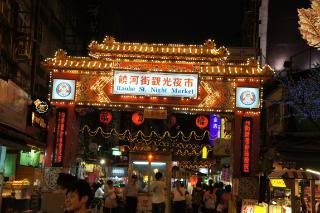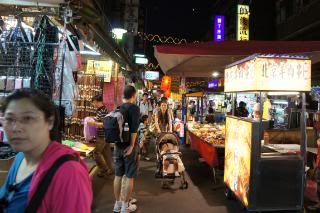 RaoHe street night market, little brother of Shilin but just as good. Not to be missed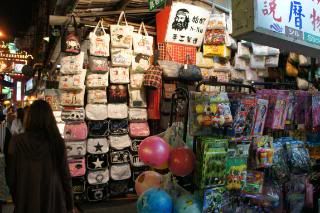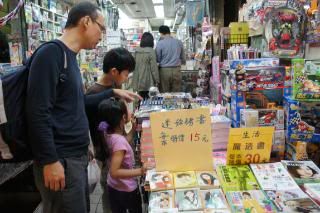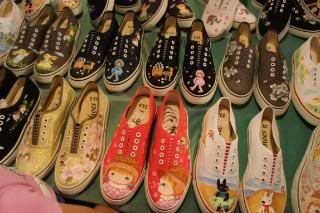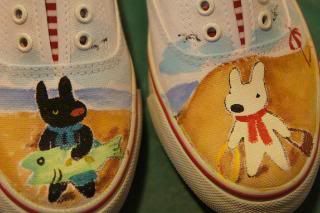 Handpainted shoes among many other wonderful things
Taiwan - food, food, food
For a foodie family like ours, trying out local food is always in our 'must-do' list. Are you ready....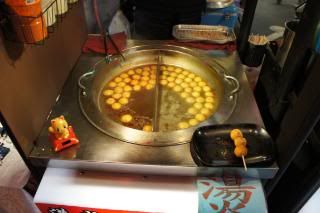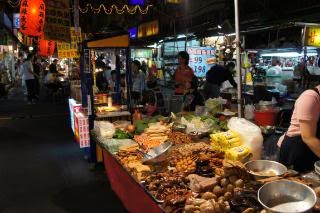 Taiwan fishball is a must-have. Super delicious, super smooth and soft. How many did Ann and I eat? Lost count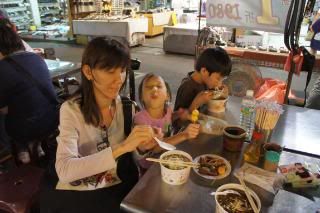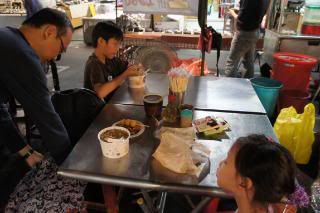 Eat by the roadside? Of course, should not miss it. Taiwan is clean, very clean and safe to eat anything. Actually, we have survived Shanghai, so why not Taiwan!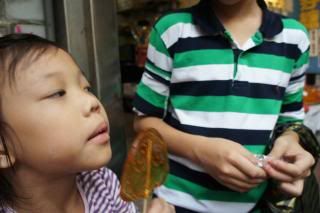 Kai enjoying his BIG size bubble tea and Ann licking her malt candy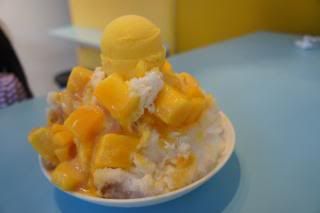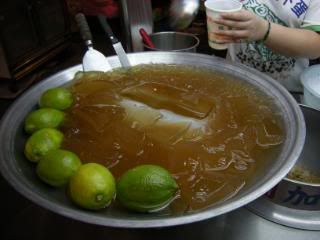 Nice cold mango ice and if you are a Grace member, remember this jelly dessert? We used to eat it at the old church market. Slurping them brings me back to those good old days
More food...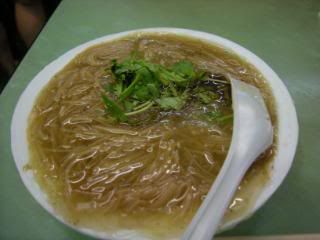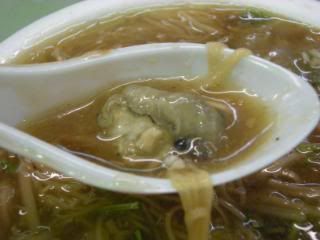 Taiwan's famous oyster noodle. Yum...MO!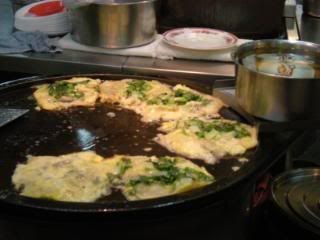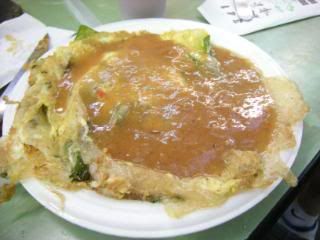 Another famous dish, oyster omlette
Love their fruits. The unripe mango with sour prune powder, my personal favourite.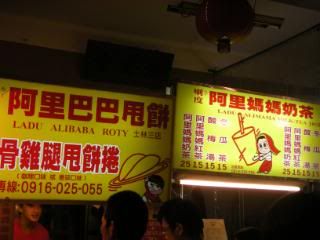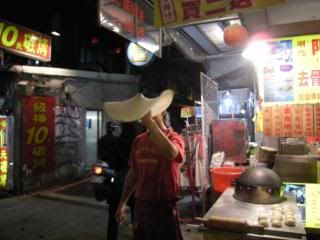 Hand-toss pastry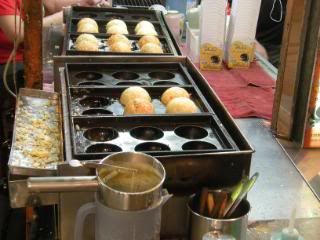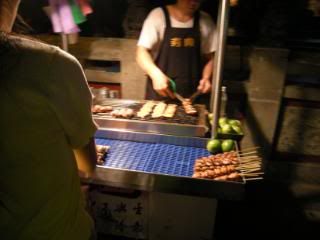 BIG size tako balls and grilled chicken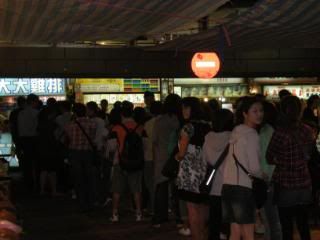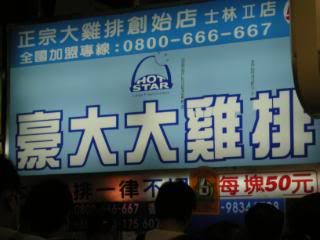 Super long Q for what? Super BIG size chicken fillet. Don't know how good it is cos' yours truly don't Q for food
Apart from good food, the Taiwanese also believe in having beautiful packaging. Look at all these...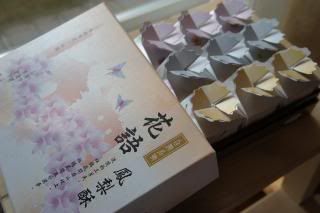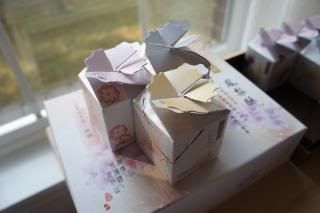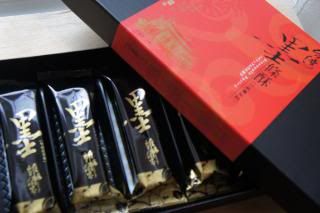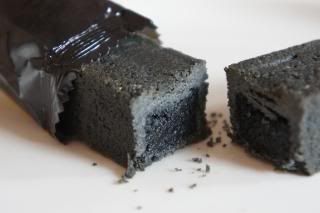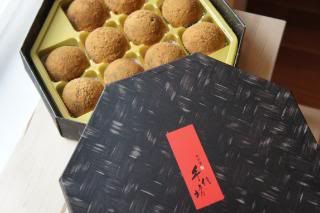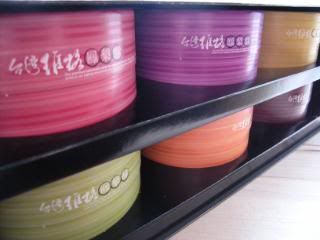 All these are their local pastries. Once you have tasted them, you know these are done by very skilfull pastry chefs
The lilliput of Taiwan
When you are on a family trip, you must always remember to inculde programme for the kids. Family vacation is not just about us, shopping and food although it would have been great lah.
We brought the kids to see the
Lilliput of Taiwan

It was an amazing place. You could see Abraham Lincoln museum, the Taj Mahal, the Great wall of China, the Forbidden city and many more great buildings of the world. The special thing about them is that they are much smaller than little Ann.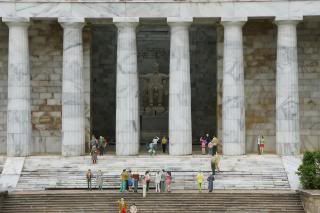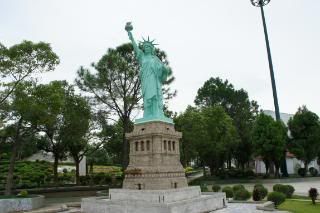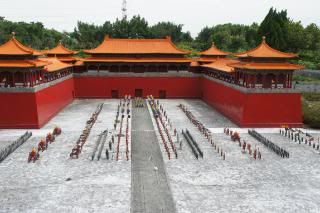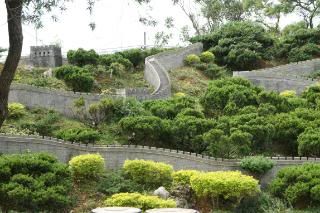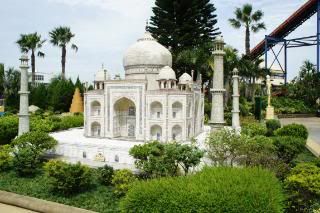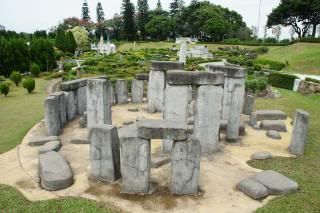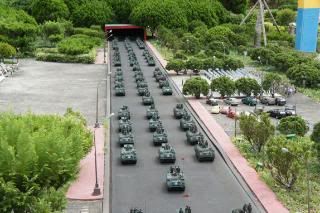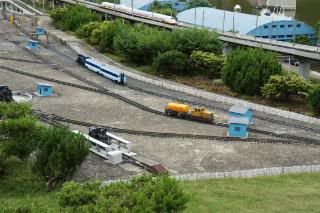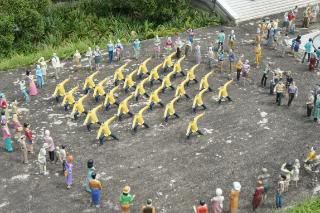 Awesome. It must have taken a lot of time and efforts to build them.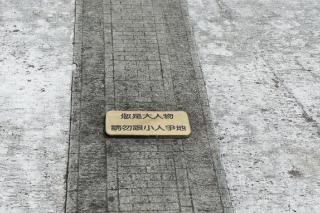 If you do visit them, please be mindful of what you step on...
While we were there, there was a Do-rae-mon fair going on. Well, it was like one ticket to watch two shows! So, what are we waiting for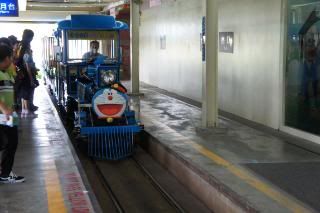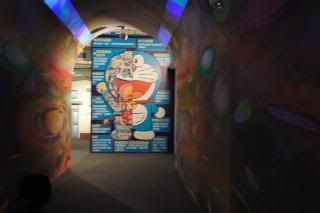 Here we go...to the Do-rae-mon land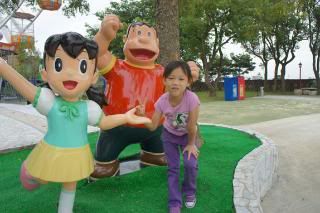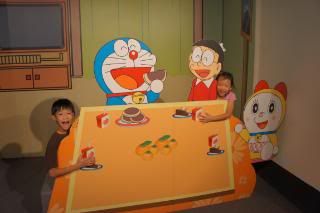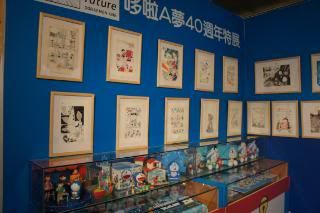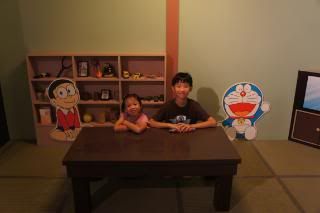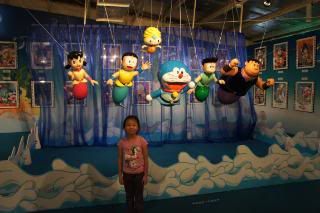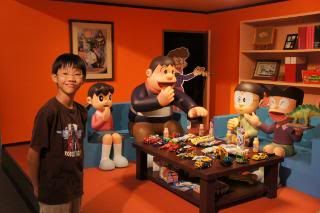 That's about it on our adventure to Taiwan and my new discovery of a country. While there, we met a wonderful man. He is 64 years old but full of energy and zest for life. Because of him, we could see so much of Taiwan. That's why we never believe in guided tour. Always go on free and easy if you really want to see a country. This is his contact. If you ever go there, call him Mr Richard Cheng, hp: 0922130016 email:richardc@mail.my.net.tw
While you enjoy the pictures, I will get my butt off the seat and head straight for exercise. I am too much of a foodie, with all the devil-lious food in my tummy, I just have to sweat them out!