上有天堂,下有苏杭
To translate it...There is heaven above and there are Suzhou and Hangzhou below. This is a saying among the Chinese in China, it basically means that
Suzhou
and
Hangzhou
are the two most beautiful cities in China.
Taking advantage of the
Qing Ming
public holiday, dh and I with the two kids decided to check out if Hangzhou is indeed a beautiful city. To allow ourselves to have a taste of the local life, we decided not to depend on our driver, we wanted to do it the local way...take the train!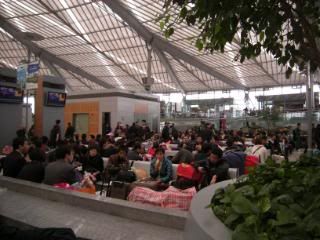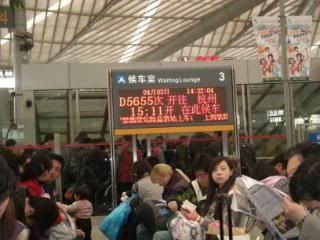 The Shanghai Nan train station. Look at the amount of people and you are looking at only about 5% of the actual number of people at the station. It was just overwhelming!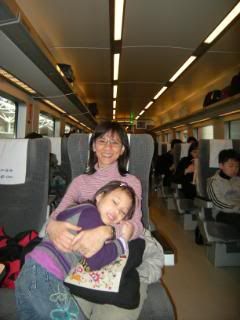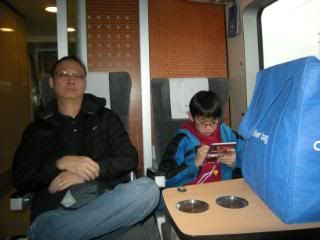 Inside the train...finally. It was a nice ride. The train was clean and comfortable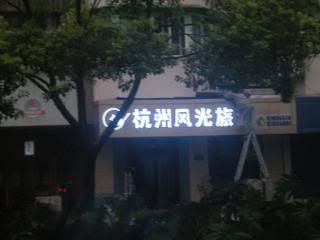 Finally, at Hangzhou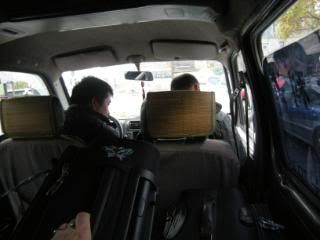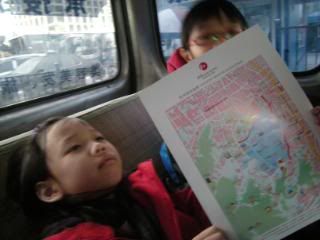 The city was so crowded and it was difficult to catch a cab. DH went to the road and caught hold of this "black car". It is the Chinese term for illegal taxi. That is to say, there is no meter. A price is fixed before the passengers got onto the cab. It was a crappy old car but then, it brought us to our hotel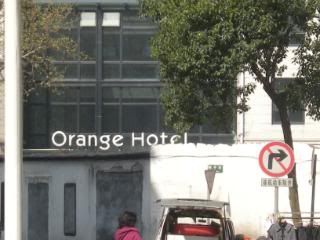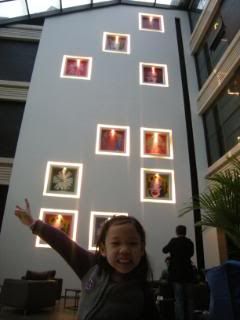 We stayed at the
Orange Hotel
. Ann at the lobby
Ok, I know some of you are giggling...it is a strange name to give to a hotel but who cares, as long as it provides us with a place to sleep and shower.Read on...
You know, all the years of travelling, we have been to many places and have stayed in many hotels. Good ones, bad ones, simple ones, elaborate ones, we have never met anyone in our hotel room but at The Orange hotel, there was "someone" already living in there...and it even has a name!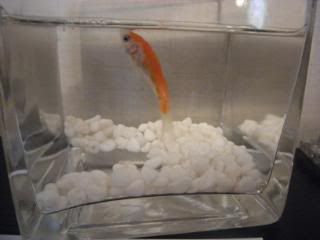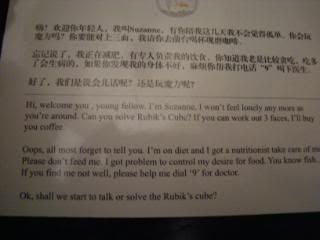 The kids were very excited to see a goldfish in the room and her name is Suzanne!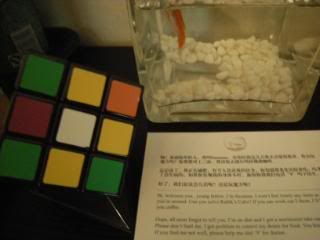 With Suzanne, there was a Rubik cube too. If we could get three sides right, the hotel will give us free coffee. Of course, we didn't bother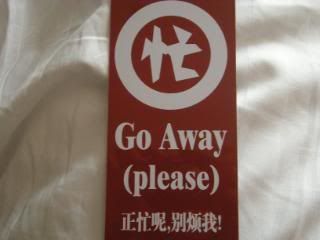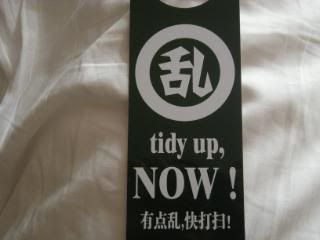 'Do not disturb' sign and 'Please clean my room' sign. Yes, why be normal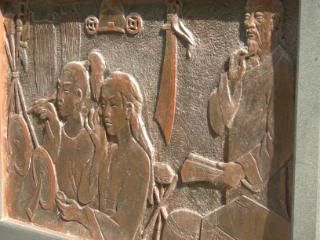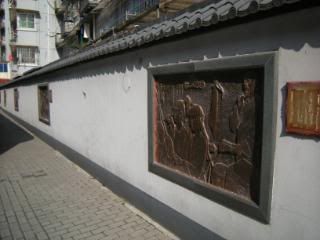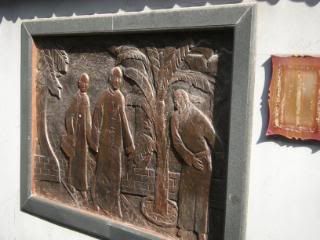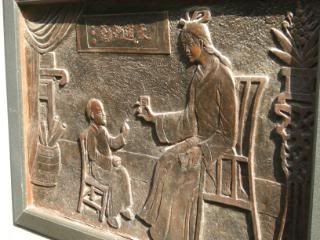 Artsy street leading to the hotel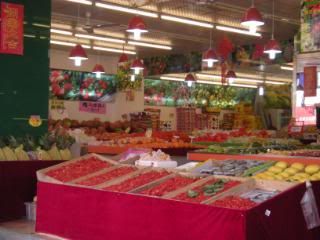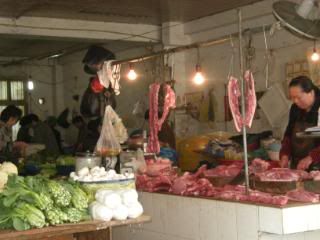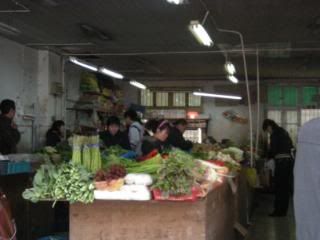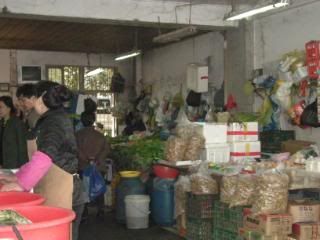 The market stalls just outside the hotel
The night market of Hangzhou
Strolling night markets is an activity which all of us enjoy, yes, even the kids. They simply love the sight and sound, hustle and bustle of a night market scene. Just five mintues walk from the hotel is the Hangzhou night market, located at Hefang Jie. If you are thinking of visiting Hangzhou, make sure you don't miss this.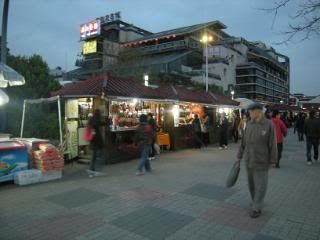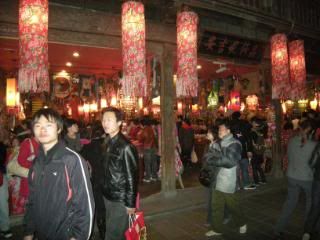 Lots of people, lots of things to see, to do, to eat. Not your usual night market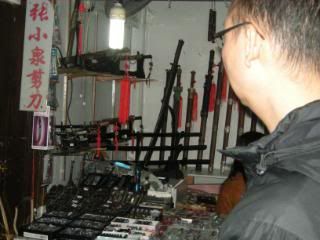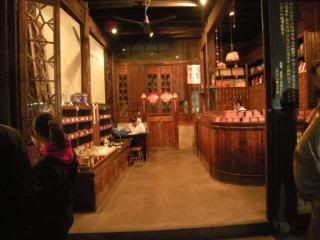 Shop selling Chinese swords and a tea house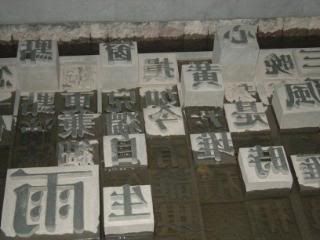 The olden days of Chinese off-set printing blocks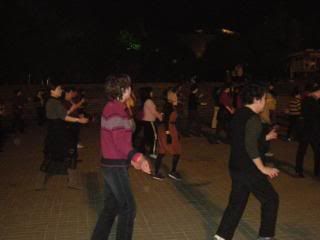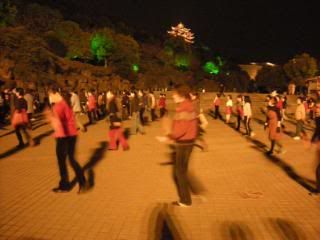 We were very surprised to see middle-age Chinese ladies dancing to Bollywood music. It was very enjoyable just watching them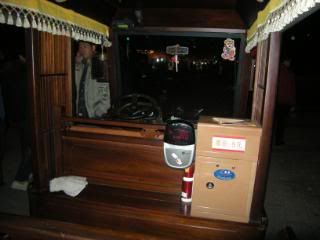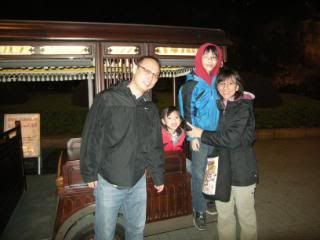 The street was far to long for us to walk, we decided to pay RMB5 for each person, take the tram, went all the way to the end and walk back. It was a wise thing to do cos' we knew which were the stalls we could miss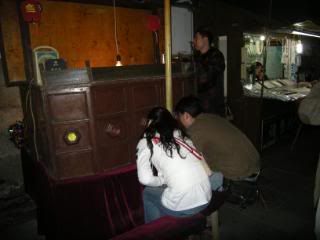 What is there to peek? This is the olden days of watching a movie. It was fun for the kids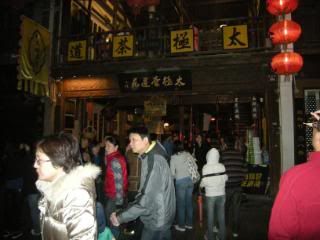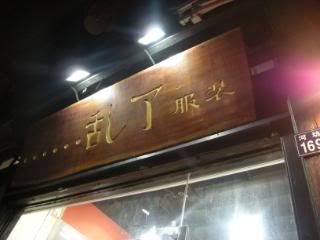 Lots of tea houses. This shop selling ladies' clothes caught my eye. Not the clothings but the shop name, it basically means "mess up fashion". Cute, really cute and very clever too. Who would forget such a name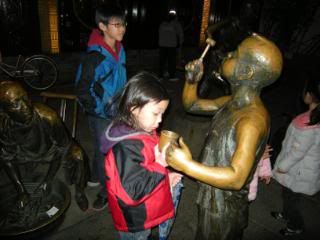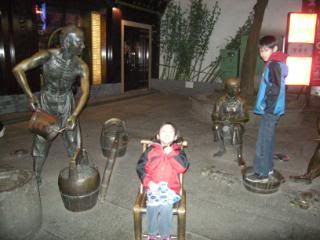 Hangzhou is a place with many sculptures, almost on every street, you would be able to see one or two of them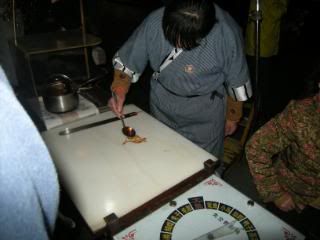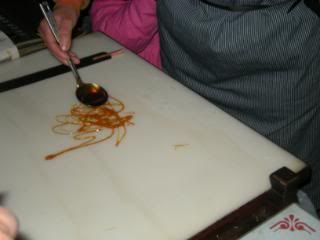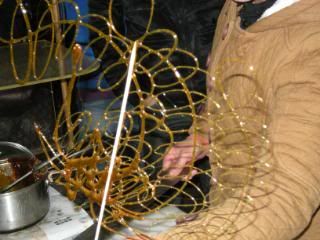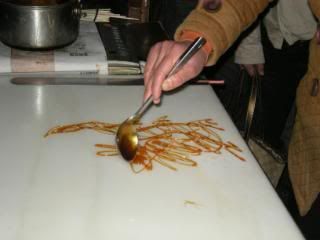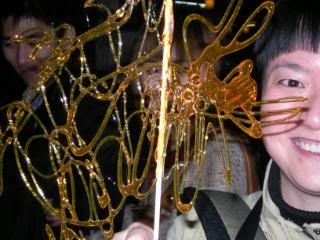 Using malt candy, the craftsman made a phoenix and a dragon and yes, they were meant for eating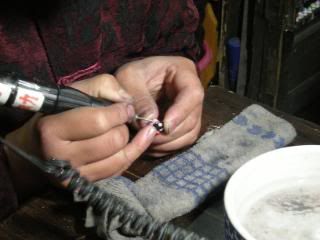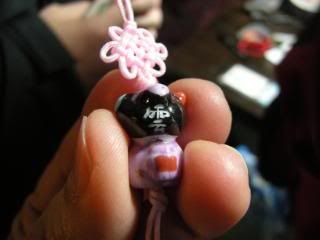 Engraving my surname on a tiny dolly. It takes a real craftsman to do that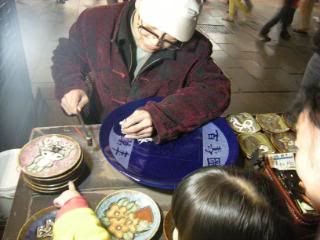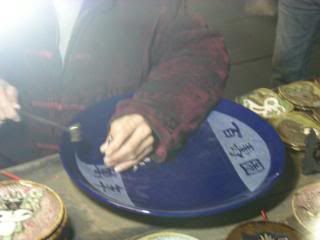 "Engraving" on a ceramic plate. Not a single crack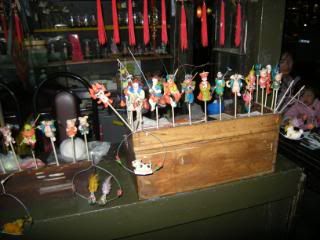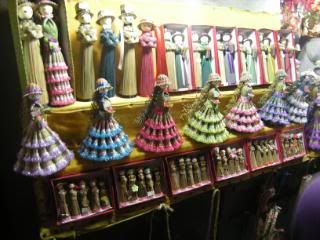 All kinds of art and crafts. Beautiful
Of course, like in all night makets, there are always little snacks for you to walk and eat at the same time.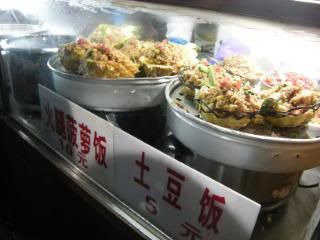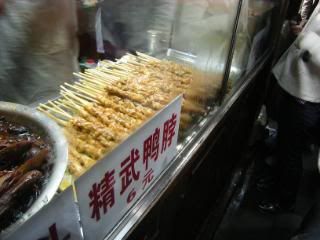 Potato rice and satay (bar-b-q meat)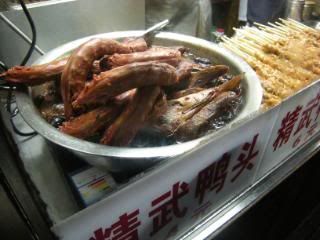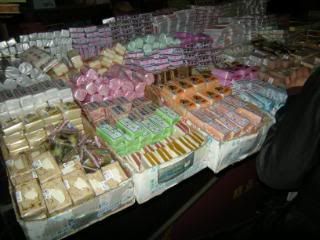 Ha,ha,ha...duck head with neck attached, anyone? Maybe sweet desserts are better to eat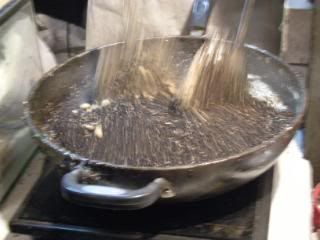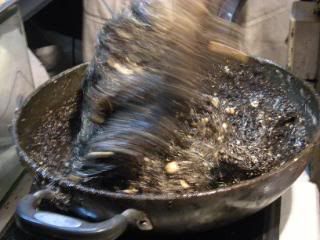 Black sesame candy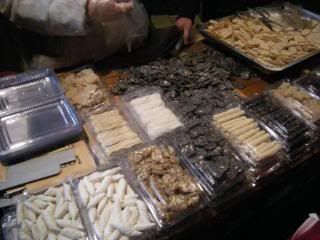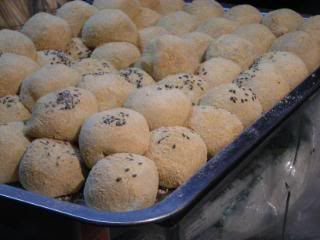 Not too bad after they were nicely packed. The sesame paste was also used as a filling for the glutinous balls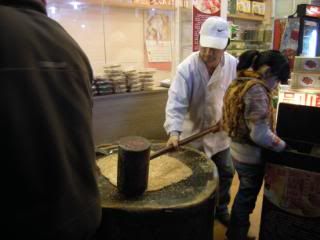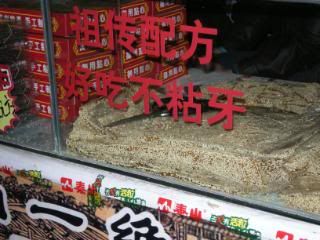 The making of peanut candy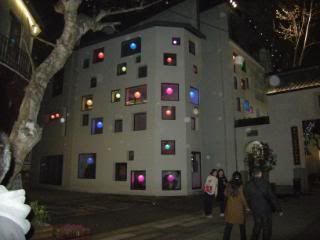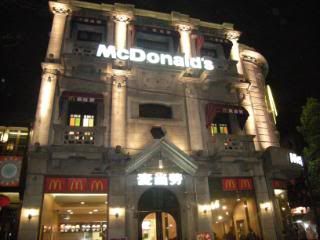 These two buildings were very outstanding among the olden ones. Looks like MacDonalds is extremely successful worldwide
West Lake (Xi Hu)
"Ripping water shimmering on sunny day,
Misty mountains shrouded the rain;
Plain or gaily decked out like Xizi;
West Lake is always alluring."
These are the words composed by the famous Song Dynasty poet Su Dongpo (960-1127) when he compared the West Lake to Xi Zi, the most beautiful woman in ancient China. These poetic sentiments leave one in no doubt of the glory of the scenery that inspired them.
(http://www.travelchinaguide.com/attraction/zhejiang/hangzhou/west_lake.htm)

No one leaves Hangzhou without visiting the West Lake.
Take a look at the pictures and see if you agree that it is indeed a beauty...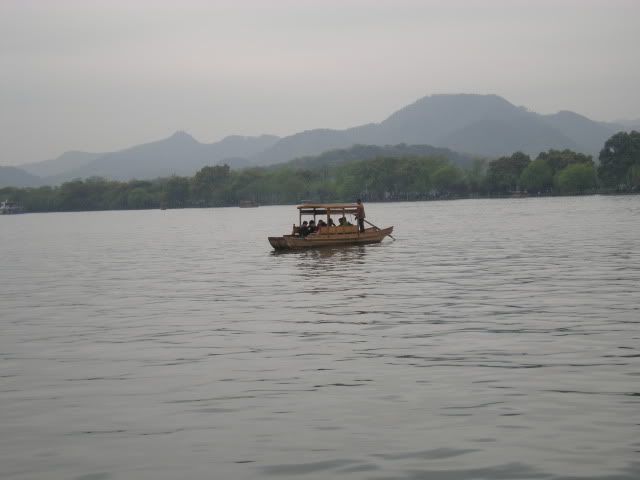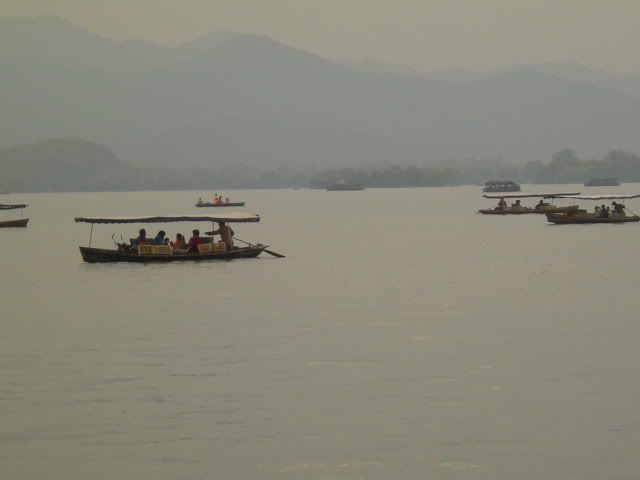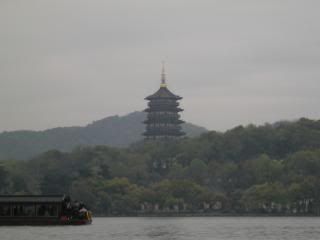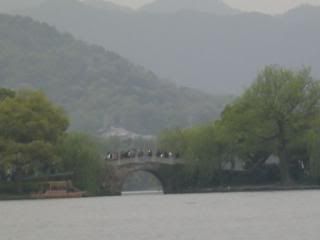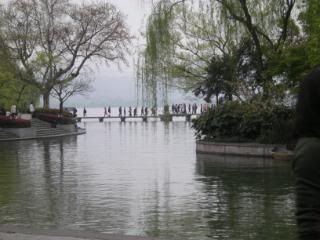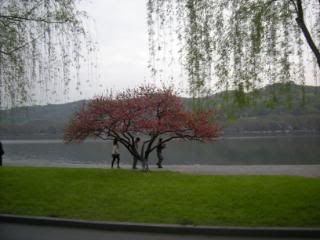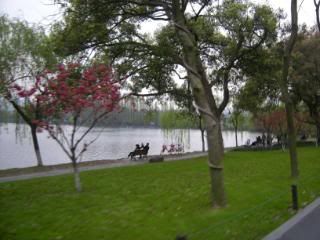 So, what do you think. I personally felt that Xi Hu was indeed a beauty but comparing her to the beauty of New Zealand, I would think NZ is a nicer place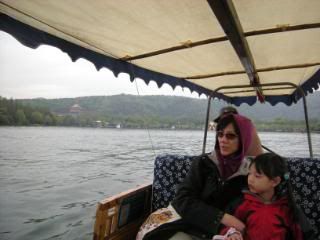 We hired a boat which brought us to the various parts of the lake. What I enjoyed most about the boat ride was listening to the boat man belting our poems and sayings of Hangzhou in a poetic tone. Sweet music to my ears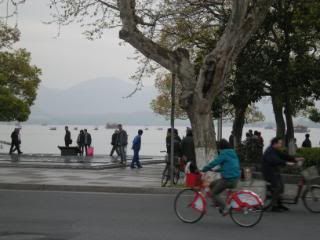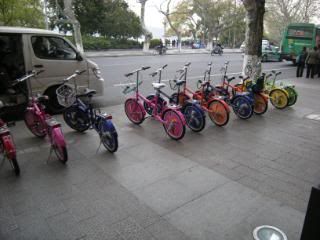 Hangzhou is such a beautiful city and to really explore the place, you should travel by bicycles. It is common to see bicycles for rent all over the street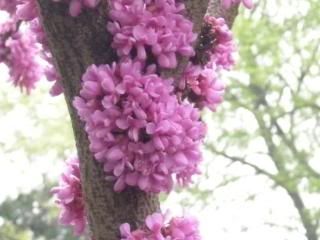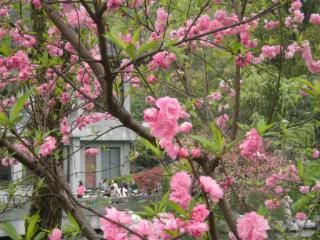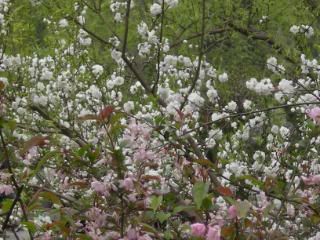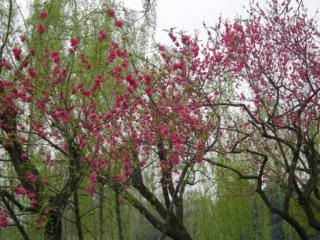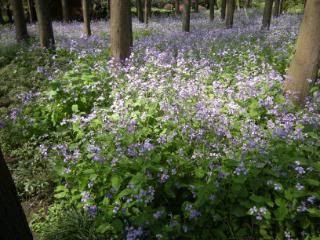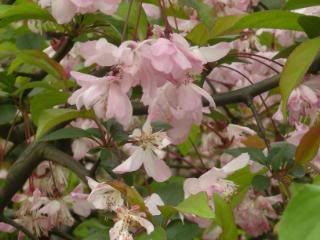 The flowers of Xi Hu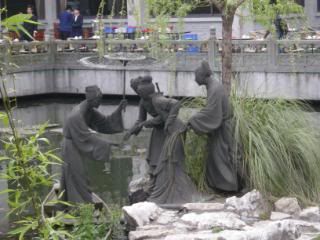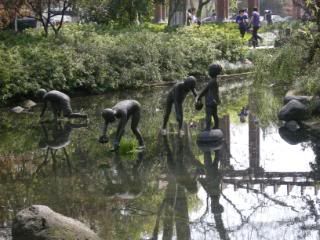 Beautiful sculptures could be seen all over the lake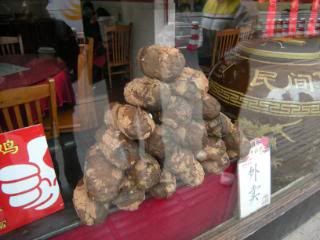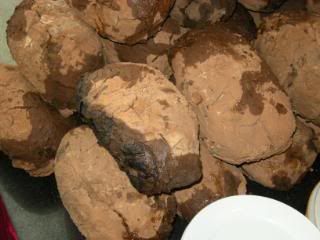 We saw these on display at a restaurant and asked the shop owner if we could take a closer look. She was very friendly and nice and welcomed us. Guess what are these....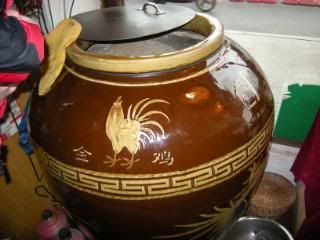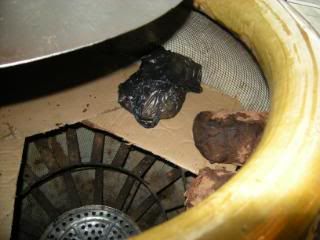 They were cooked in big urns like this one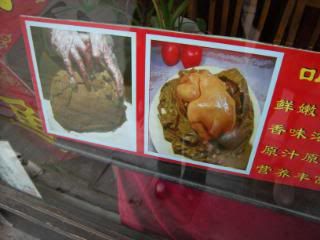 These were Hangzhou's famous mud-cover chicken. Errr... not for the faint-hearted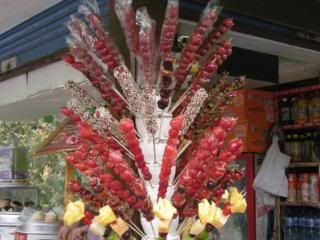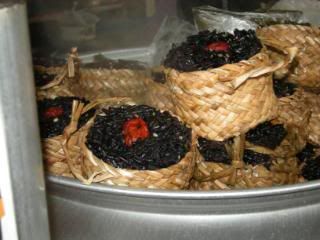 Ping tang hu lu or candied Hawthorne sticks. Black sticky rice, a sweet dessert
Longjing tea
Longjing or dragon well tea is a form of green tea produced in Hangzhou. It is a known fact that longjing tea produced in Hangzhou is of top quality and I do not deny that. After a tea tasting session, dh and I paid for the most expensive tea which we have ever bought in our lives. Yes, it was worth it.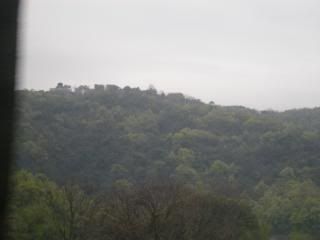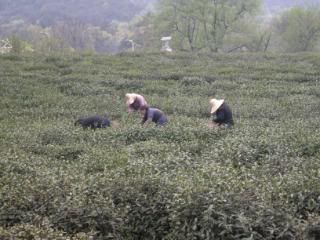 Tea plantation on the mountain top. Yes, we went all the way up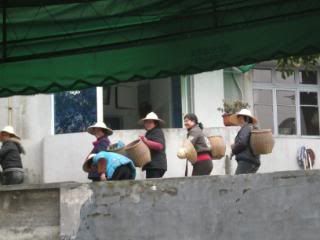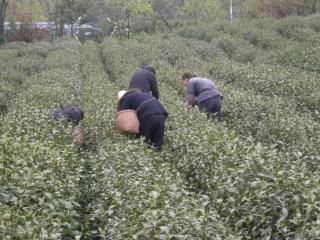 Tea ladies getting ready for work and at work. Back breaking job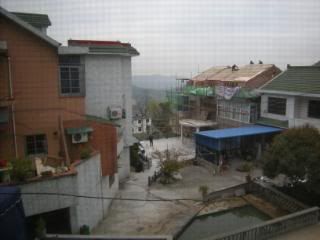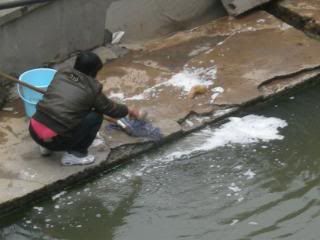 This is how they live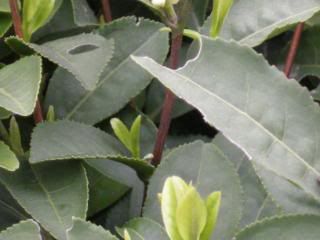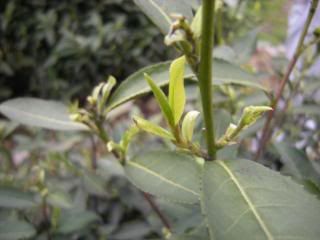 Ok, I am so ill-informed. I have always thought that tea leaves are those big leaves but they are not. Tea leaves are just those tiny leaves that look like little flower buds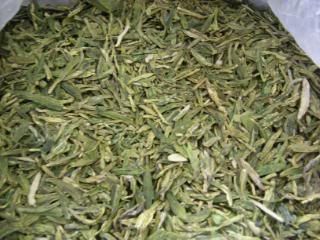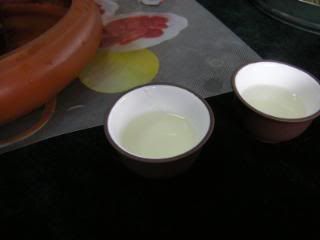 The leaves are then roasted and make into beautiful fragrant tea. Very good, the best tea I have ever tasted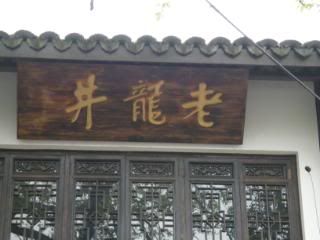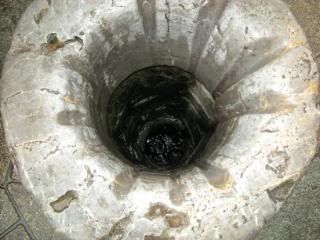 Ok what's so special about this well. There was a story behind it...
Legends have it that Emperor Qianlong of the Qing Dynasty (1644-1911 AD) visited this place and he made use of the water in this well to wash his face, hands and feet. Travel back to modern days, the locals believe that if we were to do the same, we would bring much good luck to ourselves and family.
Alright, being modern man and true believer of Christ, we only understood and knew and have experienced the Grace of God. He who cares for the birds in the sky and lillies of the valley, will surely care for us. Emperor water or not, we are well taken care off.
It was just an experience for the kids to see and try drawing water from a well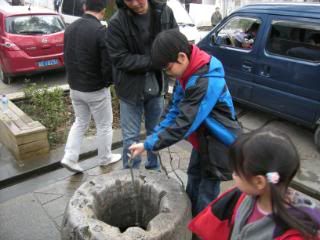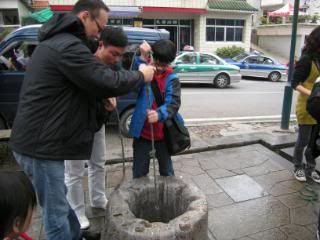 It was a well of fun for the kids
A city of surprises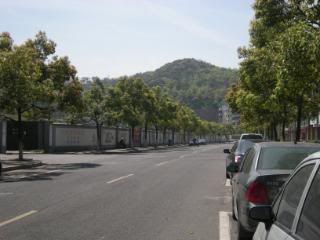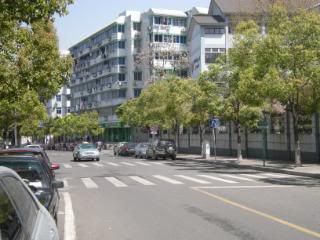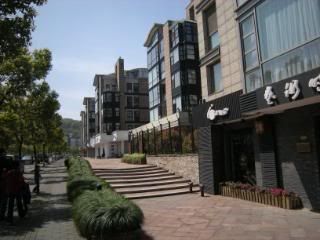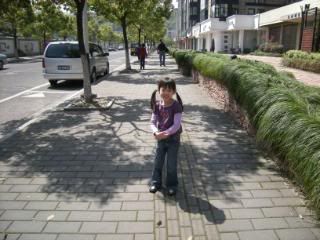 Walking on these streets, I just couldn't believe that I am in China. The streets are so clean and the air so fresh. Indeed a wonderful break from Shanghai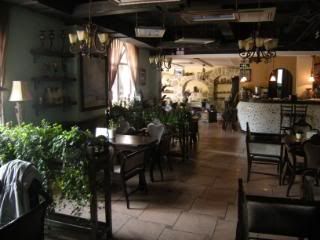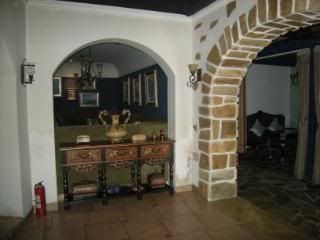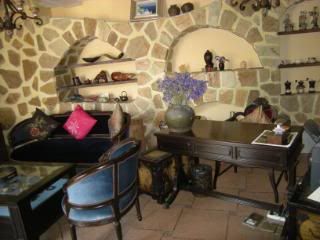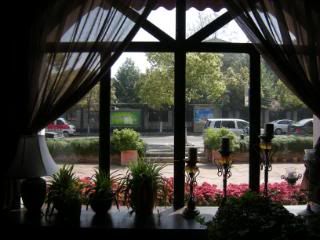 Small little cottage-like cafe where we had a simple breakfast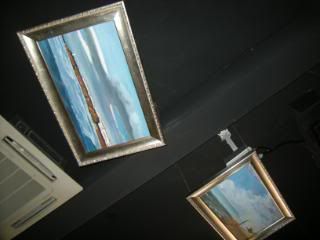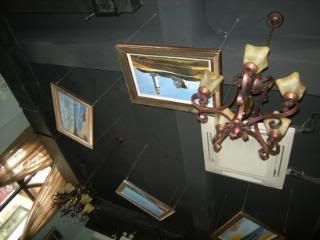 What a wonderful way to have pictures hanging from the ceiling. See, abnormal is fun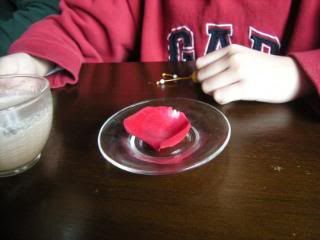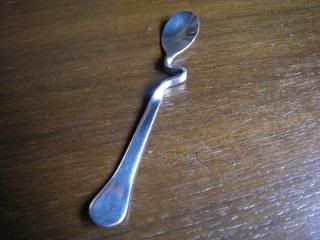 A flower petal on your tea cup saucer. A wriggling-shaped tea spoon. Ann simply adored it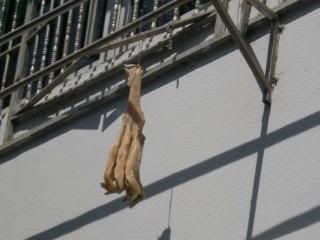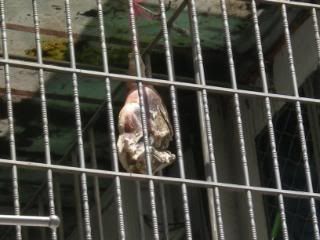 Drying the pork, drying the chicken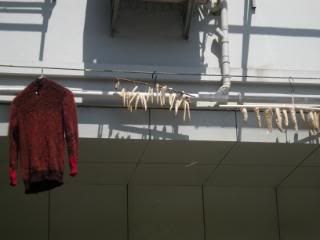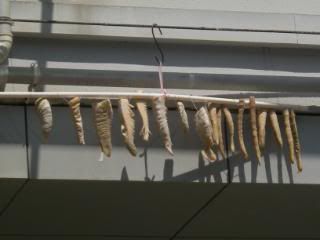 Drying clothes with bamboo shoots
Told you it was a city of surprises!
It was a short but great break from the crowded city of Shanghai! Hangzhou, a beautiful city indeed but is it really the most beautiful city in China...only time will tell.