Lunch with Mother nature
A nice cool sunny Saturday in autumn...
We decided to head outside for lunch. It was really nice to be embraced by Mother nature again.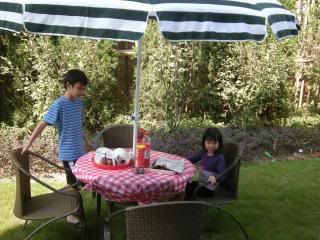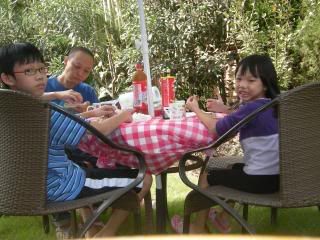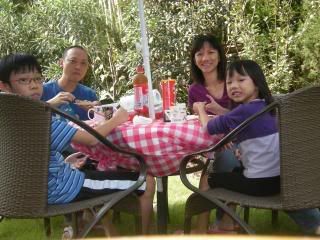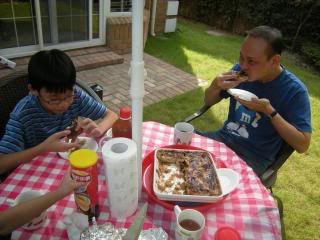 It was an enjoyable simple lunch. 'Quiche of lamb' made by yours truely for the very first time. It tasted very good, Greek style, I suppose.
After this meal, the cold wind descended upon us and it was freezing cold and we thought we have ended our days of cold freezing weather...