What made us gain weight...
take a look for yourself...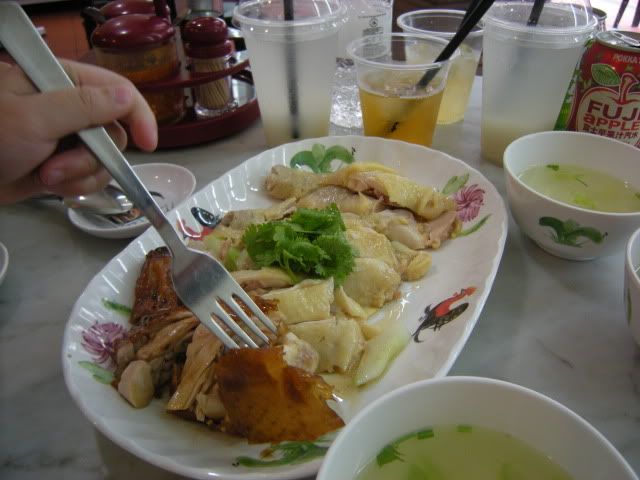 Famous Singapore rice. Kai's favourite. He talked about eating it weeks before we returned to Singapore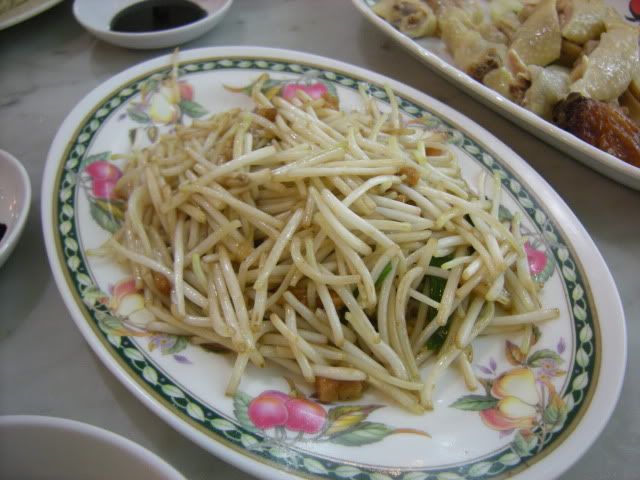 A humble dish - bean sprouts fried with salted fish. DH and my favourite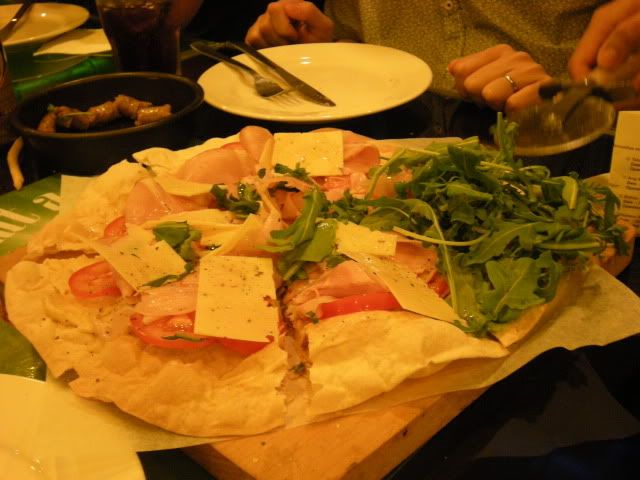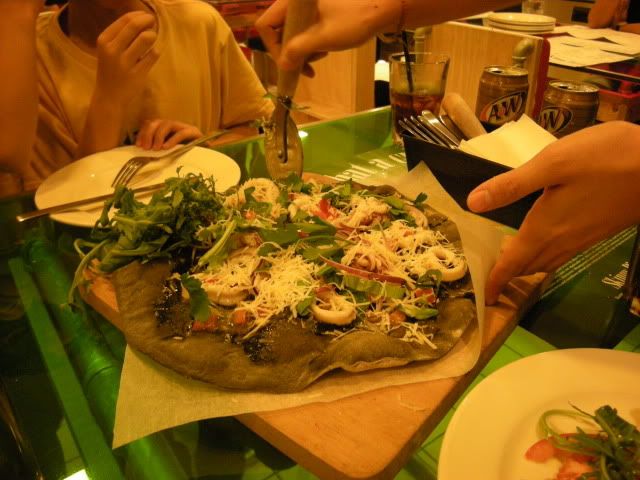 Ham and squid ink skinny pizza. Notice the dough is not your usual pizza dough. It is much thinner than the thin and crispy pizza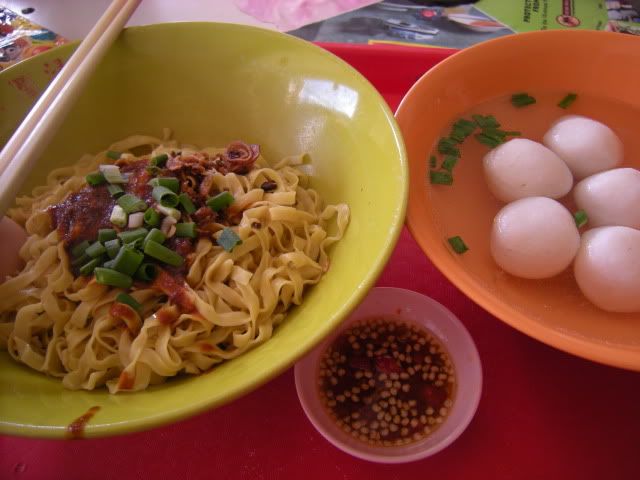 Ah...my favourite mee-pok ta (dry flat noodles) This dish although simple, it takes a lot of skill to cook the noodles so that it will not be too soggy. It has to be springy. The noodles ae quickly blanched, mixed with chilli sauce (home-made), pork lard (sinful) some soya sauce and a dash of vinegar, finally sprinkle with spring onions. The fish ball is soft, smooth and most delicious when dipped in chilli padi and soya sauce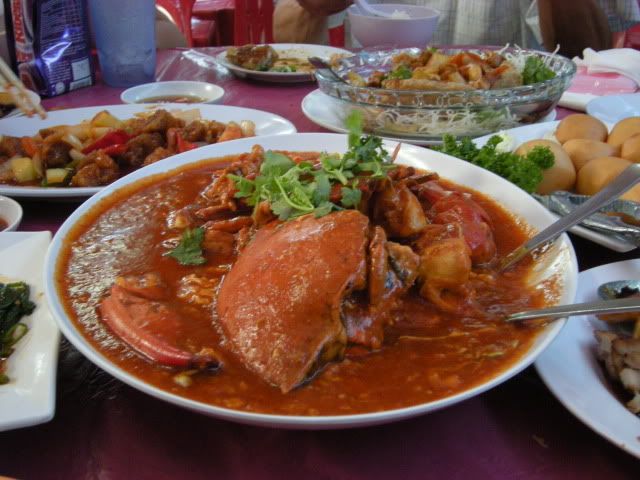 This is the popular Singapore chilli crab...slurp,slurp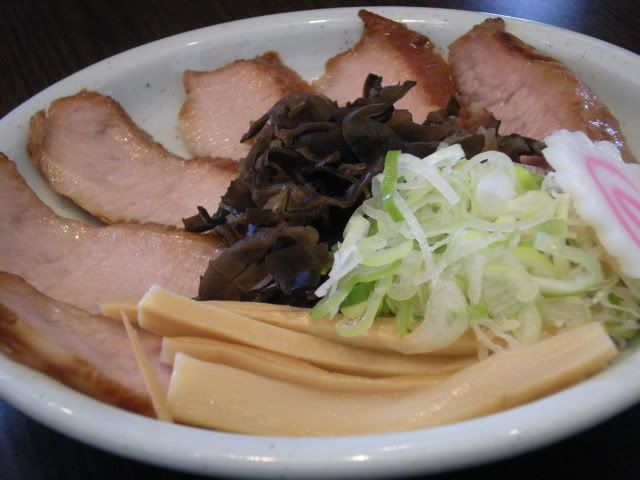 The very famous Ramen in Singapore right now - Ramen Santouka. The shop is tucked at a little corner of a huge shopping mall (The Central, Clark Quay), there is always a Q. Well, what do you expect when the food is good but the shop is small. That's the way it should be. No need to be fancyful. Just serve good food, the crowd will just come.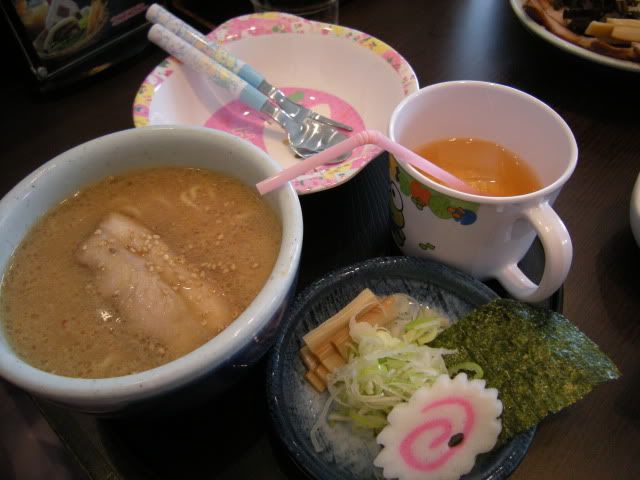 Kid's portion, just nice for Ann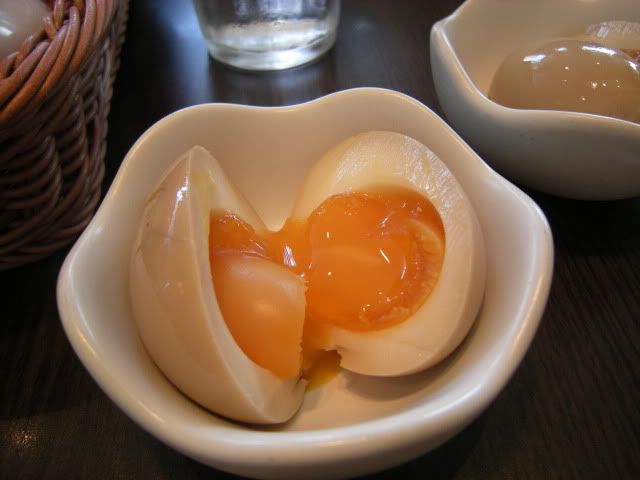 Their famous Santouka egg. Superbly done. Notice the egg white is very well done with a nice "tan" and the egg yolk just a tad raw. How did they do that? The chef was very generous with his knowledge...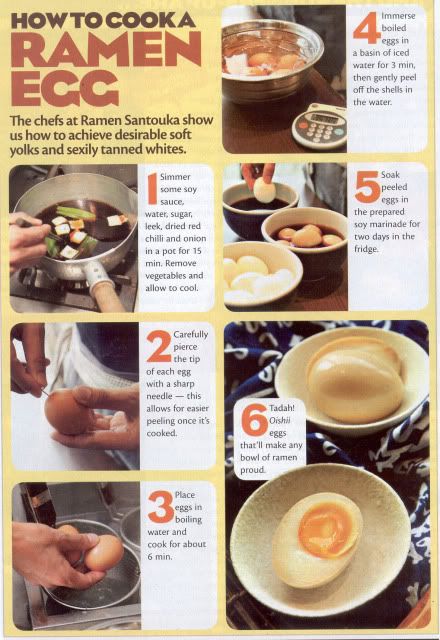 The step by step on how to cook the egg was published in 8 Days Jan 28 issue
There you have it. Of course, in between, there were many more meals and not forgetting the Chinese New Year goodies. Well, a few inches more on the waistline wouldn't do to much harm when it happened only once a year!
Live, Love, Laugh...EAT