Bad weather? What bad weather...
Last night, the school called up and told us that school will be cancelled today due to bad weather. Heavy rain and strong wind. The kids jumped for joy and for mama...sigh...all plans were shelved!
Today, I woke up, expecting to experience my first bad weather in Shanghai but what I saw was....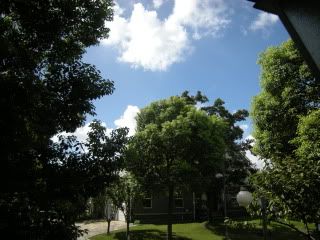 In fact, I think this is one of the most beautiful days in Shanghai!