Busy like a bee
Kai and Ann can be a great team if they want to!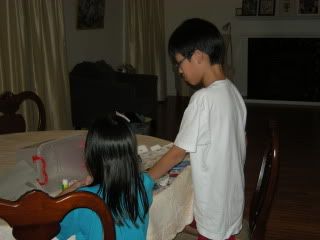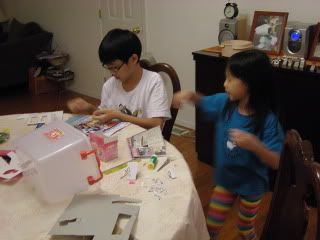 So busy the past weeks. Each time when they managed to find some free time after school and work, they would bring out their art and craft kit and started working.....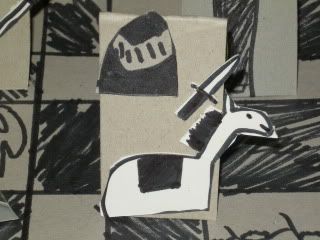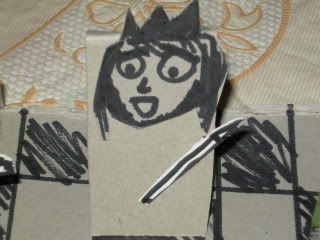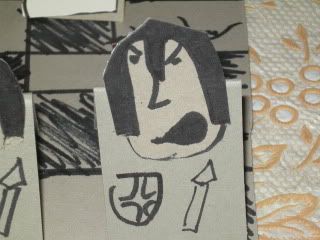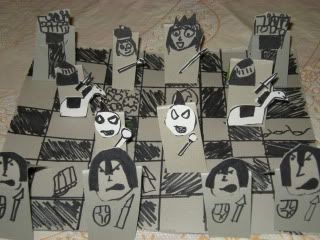 their very own chess set. Their own "how to play", their self-created rules
This reminded me when the board game Monopoly first started in Singapore (Yes, that long ago, many moons ago). My sister and I did exactly the same thing. We used the back of our drawing block. You know, the cardboard part. That would be the main board. We drew our own 'Go to jail', the various estates, the various railway stations. Made our own money and the 'Chance' cards and what's the other one...arrrrgh....sorry, brain cells not working. Anway, we both made our Monopoly board game, just like what Kai and Ann were doing. But we followed the rules of the game while Kai and Ann created everything from scratch. Hmmm, so nowadays, kids are indeed smarter.