Dragon well tea (Long jing cha)
We went to Hangzhou and bought the dragon well tea. We sent some back to a very good friend, a connoisseur of fine food and drink and he came back with these comments and pictures...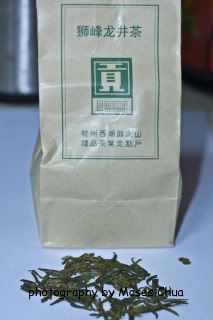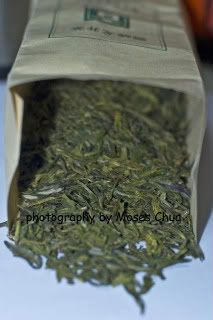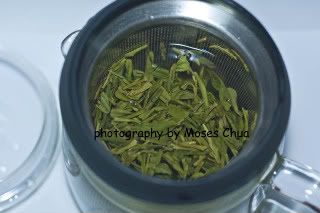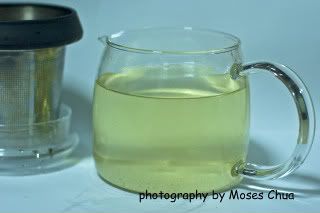 Yes, it's a very lovely tea.....light, smooth tasting but has very long finish! Even the lively colour of the tea liquor after infusion is so pleasant!