Rain, rain, never go away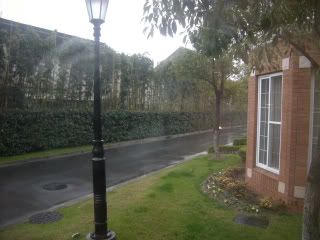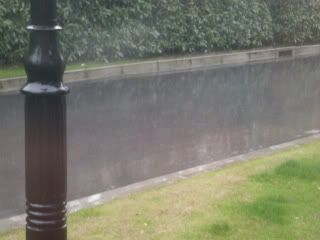 The weather has been like that for the past five days and will continue for the next five day...sigh....spring isn't the best time of the year in Shanghai
It is so depressing looking our of the window everyday. It is cold and wet and really get me down. On top of that, I fell ill. So miserable, gosh.
When you are feeling the blues, cooking/baking therapy always do wonders...but the photographs turned out really disappointing. No natural lighting due to the bad, bad weather.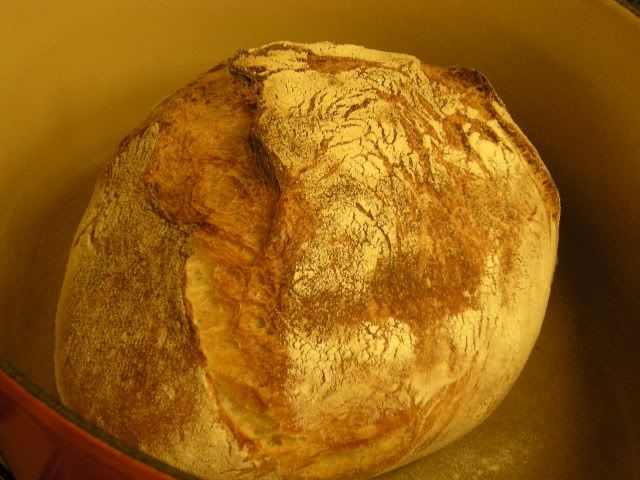 This is a no knead bread. Really, no kneading needed but you need alot of time and patience. At least twenty hours for the yeast to take effect.
Extremely happy with the result. As there are no preservatives, this kind of bread is best eaten fresh out from the oven. Crispy on the outside, soft on the inside. But if it is too much to finish eating at one go, store it in the fridge and just before eating, wrap it with foil and heat up in the toaster oven. Hmm, maybe I can start my Quiche and Bread business when I head home
Watch Jamie Oliver's journey to America on DVD given by our good friend. I was inspired to cook this dish, call Gumbo.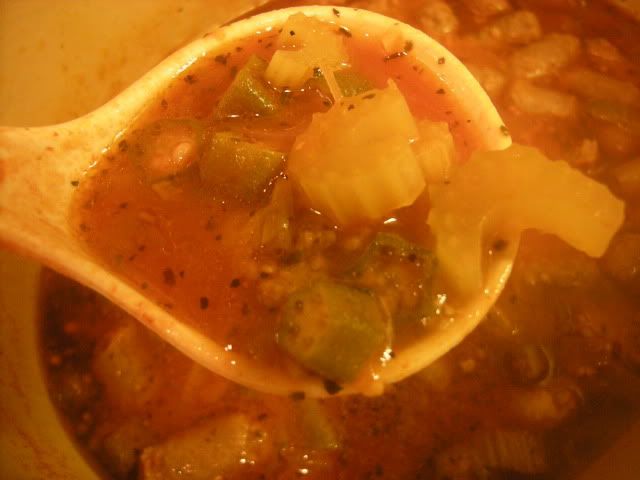 Nice hot Gumbo with my freshly baked bread. Yum...mo!
According to wikipedia, Gumbo is a stew or soup originating in Louisiana which is popular across the Gulf Coast of the United States and into the U.S. South. It consists primarily of a strong stock, meat and/or shellfish, a thickener, and the vegetable "holy trinity" of celery, bell peppers, and onion. The key ingredient is okra(lady's finger), the African plant okingumbo, from which the dish, and the plant, takes their names.