A so nomadic life
You must have realised by now that I have changed the background of my blog. I love this background as it painted a life that is always on the move. A picture that goes so well with my blog. I hope you enjoy it!
Yes, we have shifted and have finally settled into 'not-our' new home. You must be wondering why did we move...take a look at the pictures and you will surely agree that we made the right decision to move on....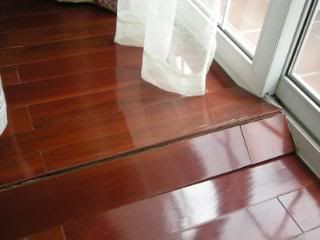 The flooring started popping out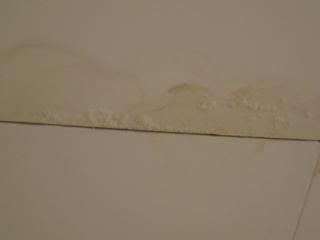 The ceiling started leaking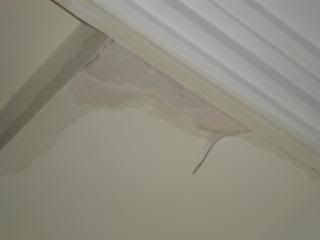 The rain water started sipping into the house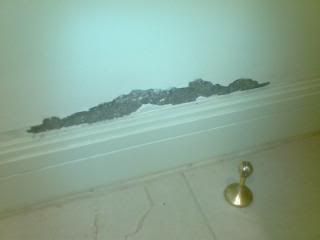 Now, how do you describe this.....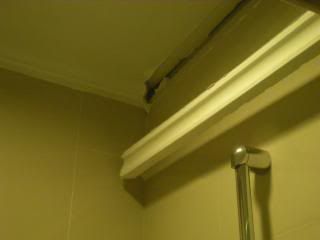 The ultimate...the cornice in the bathroom fell. Thank God, no one was injured. But why would you want to put a cornice in the bathroom?
Remember I blogged about the hardware and the software in my earlier post. This is another good example, the outside of the home is fabulous but the inside.....
So, with all these problems and a lot more...all beings with a sane mind will definitely want to find a safer place to house the family. DH and I embarked on our own search for a better and safer home for the kids (so much for an expat life).
We have a problem and we have to find a solution. Sitting and waiting for someone to solve the problem isn't the way to go. With God as our real estate agent, we found our home. You will be amazed at the similarities between this new home and our home in the US of A. It is really de-ja-vu!
The BIG move... again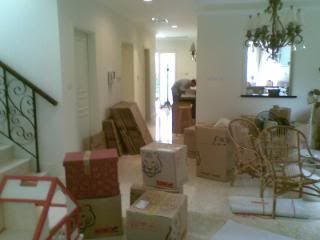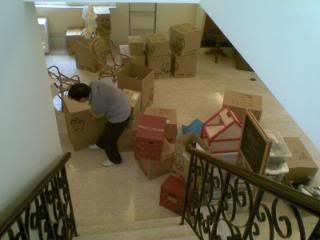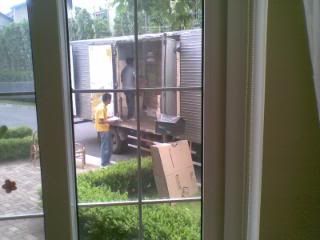 All packed and ready to go. KC Dat was very professional, they packed and shifted and unpacked, all within five hours!
Having packed most of the small items before hand, it really helps to get things done fast!
Our new home...those of you who have visited us at Macungie, don't you think they look alike.
The most identitical - kitchen in USA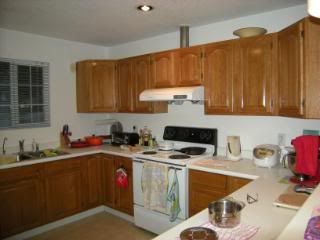 Kitchen in SH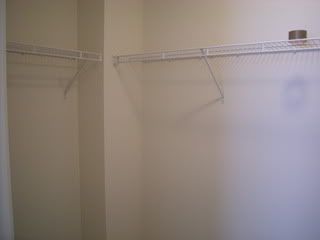 even the shelves are exactly the same - USA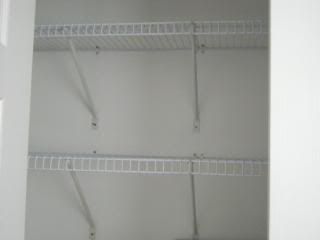 SH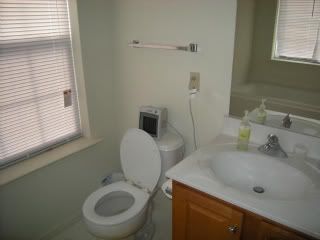 Toilet - USA.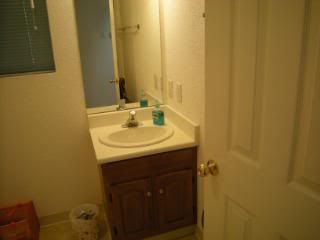 SH - Notice the sink and the cabinet and even the blinds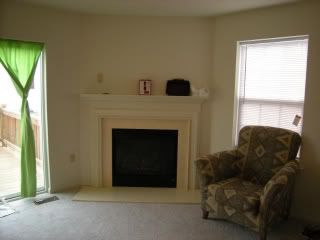 Fireplace - USA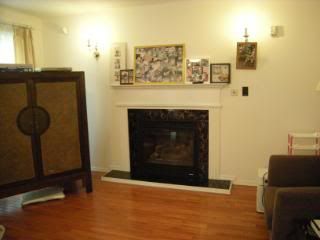 SH
Yes, this nice lovely house brings us wondeful memories. It is smaller than our first house, simpler than our first house but it oozes out lots of warmth. Even my part-time helper said that this house has so much warmth. 这间屋子真温心.