Fire crackers
The last time when I saw fire crackers being released right before me was when I was just in primary school. That was really many, many years ago. Today, I got to see it again and together with my kids. What an experience for them.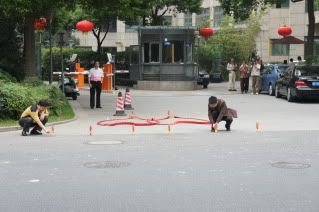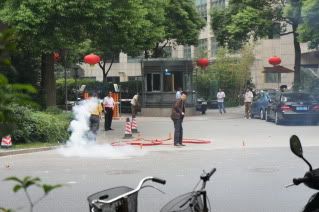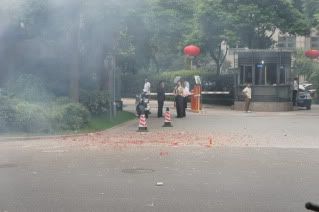 Ok, ok. I know it was taken from a distance. But do you know how loud it was? It was SUPER loud (easily ranging from 120 to 140 decibels, comortable level for the ears is only 50 decibels). Any nearer, I would have lost my hearing and maybe got burnt too. So, if you would like to come back here again to read, be thankful that I took the pictures from a distance!
I could now understand why letting off fire crackers was banned back home. It was a very dangerous thing to do. Inspite of standing so far away, the fire crackers fragments flew all the way to where I stood!