Homemade TV dinner?
We will be heading home and dh will join us later. I prepared some food for him otherwise, he will be feeding himself with the three minutes noodles!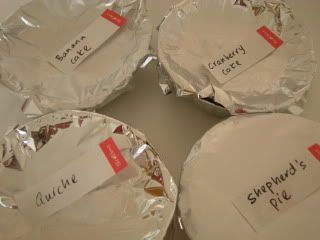 Kai called them homemade TV dinner!
Look out for my next journey...if they get the wireless up and running!