Very, very early birthday present
My birthday won't be here until end of next month but I have already gotten my birthday present from DH. I was surprised, actually, in a state of shock!
No, it wasn't an HERMES bag or diamond ring. It wasn't a massage voucher nor a fine dinning dinner treat. It was....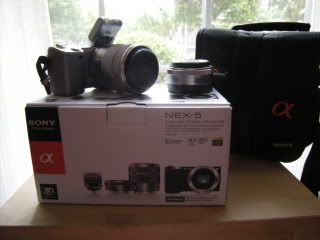 Have always wanted to have a good camera with zoom lense so that I could take pictures from a distance, like when the kids are performing on stage!
Apart from my Kitchen Aid mixer, this is the next best gift from my soulmate!